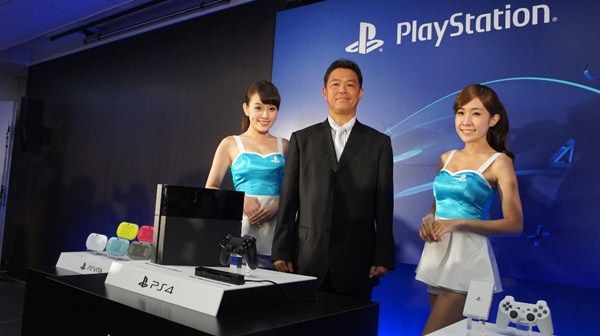 Tell you frankly, I was altogether surprised, excited and somewhat disappointed on the Asia release date for the PS4. But do not get me wrong there; I'm overall in support for their December 2013 release date.
To be able to get my hands on the PS4 this year rather than next year is both a plus and minus. A plus while we may get it one month late after the US and EU regions' release date (November), we're still being able to enjoy the console in the same year along with them and play its games. Compared to the PS4's other predecessors, which in most cases we'd get them very late and it was a very bad decision on Sony's part.
Like the PSone and PS2, whose titles were overran with pirated versions after the consoles reached our shores nearly over one year late as well as being slammed by the MDA (Media Development Authority) then known as the BFC (Board of Film Censors); a board made up of cowardly mentally impaired people making childish decisions (aka stupid mistakes; remember their beef with Mass Effect?) and who simply cannot bear to shower without their clothes or see a small droplet of blood the size of a full stop on your written essays. While they have since taken a slight step back, but then they now also focused on the number of bullets sprayed at them (Vanquish was reportedly almost banned by them!).
PS3 was too released late as well but it was swiftly forgiven with their title lineup and superior hardware performance. Until this day it's the most preferred console to play over its competitors.
No release date is without its setback. Japan was to receive their PS4 in February 2014. Mentally I was prepared for a March 2014 release for Asia if the worst is to be expected (March 2007 happens to be the release date for PS3 in Singapore whereas Japan, US and EU got it in 2006). Getting the console early means some players will end up in a clash juggling between playing on the PS4 and PS3; the latter still having a growing list of quality titles and remakes (Gran Turismo 6, Deus Ex – Human Revolution: Director's Cut are to name a couple) in development and some close to launch day.
It is also noted that certain games like Need for Speed: Rivals, Battlefield 4 and Guilty Gear Xrd (TBA 2014) while coming for the  PS3 will also appear on the PS4 and it's a question of playing it now on the current gen or waiting for the next gen.
Whatever the case, even though the PS4's December 2013 launch date has set me back in some ways, it has not changed my decision from getting it; only hoping that the price won't be as much as I had saved up for (expecting a SGD $500 price tag for the console alone). And even with the PS4 in my room, I'll still be supporting the PS3; buying and still playing games on it until the end of its cycle.
KNOWING THAT 4 THE BEST IS SOON TO COME!!!!